James A. Thenstead - Class of 1964
James Adolph Thenstead, Jr. left this earth for his new journey on Tuesday, October 14, 2014 from Wichita, KS. James Adolph Thenstead Jr. was born June 28, 1946 to James A. Thenstead Sr. and Audrey Gallo in New York, New York. He is the oldest of two children.
Roger Richman, a celebrity agent who is widely credited with helping to invent the dead-celebrity industry, a multimillion-dollar realm built on licensing the rights to images of the prominent posthumously, died on Oct. 9 in Los Angeles. He was 69.
Charles Cramp Cookman Jr., 57, of New Bern, N.C., died suddenly on Friday, Aug. 30. He will be sadly missed by his large family and network of friends near and far.
Robert Hugh Banfield, born on Valentine's Day February 14, 1952, passed away in Tucson, AZ on July 5, 2010. He is survived by brother, Fred (Eileen Fitzmaurice); sister, Susan; brother, Andrew (Lorena); niece, Angeleen; numerous cousins, and many good friends. Bob was an avid collector, and a man of many talents: jewelry designer, jeep tour guide, mining software technician, and the best Santa ever. 'Solar Bob' was a founding member of Citizens for Solar. He loved the mountains and lakes of Arizona and spending time with his friends, relatives and his pets. He will be greatly missed. A Celebration of Life will be held at a later date. Contributions may be made to Citizens for Solar, Casa de los Ninos or the Tucson Botanical Gardens. Arrangements entrusted to ADAIR FUNERAL HOMES, Avalon Chapel.
Yvonne M. Willis-Bates, aged 89, died Sunday, October 28th at Forest Hills Care Center.
Judith Ann Monteverdi, beloved Mother, Nauna and Friend, and former owner of the Hotel Tavern, died Monday, November 5, 2012 at her home in Wurtsboro Hills.
Dale Morton Dreyfuss of Mansfield, CT, departed this life on December 22, 2011. He suffered with paraplegia, caused by Transverse Myelitis, for thirteen years, and cancer this past year.
Dale was a Phi Beta Kappa graduate in English from Grinnell College, and earned his MBA from the Yale School of Management as a member of the Charter Class of 1978. He met his future wife, the Director of the Division of Hearings, at the Massachusetts Department of Public Welfare where he was appointed Assistant Commissioner for Finance. He enjoyed an impressive career in university administration at Yale University as Comptroller and later, Budget Director; and at the University of Connecticut as Vice President for Administration and Finance for seventeen years. Dale was a major force in making "UCONN 2000,"a success.
As a hobby, he taught blacksmithing at the Gilford Connecticut Handcraft Center and aspired to become a Master Bladesmith after his retirement in 2006. Regarded as brilliant and talented by friend and foe alike, Dale was highly ethical, possessed abundant wit, wrote beautifully and, against painful odds, remained brave to his last breath.
Dale was predeceased, in 2009, by his brother Kent William Dreyfuss of Trumbull, CT. He is mourned by his wife, Susan Dreyfuss Bartholomew of Mansfield, CT, his brother Bruce Dreyfuss of Mountain View, CA, and by his nephews Justin and Alexander and his niece Rebecca, also of Mountain View, CA. He will be interred at the Forest Hill Cemetery in Glen Ellyn on Saturday, January 14th at 1:00 P.M. The family welcomes tributes to Dale at the website of PietrasFamilyHomes.com.
In lieu of flowers, please send memorial gifts to The Center for Hellenic Studies at the University of Connecticut, P.O. Box 818, Storrs, CT. Plans for the memorial service to be held in Storrs the end of March will become available at the Pietras site at a later date.
Dorothy Gilman, an espionage writer whose best-known heroine, Mrs. Pollifax, is very likely the only spy in literature to belong simultaneously to the Central Intelligence Agency and the local garden club, died on Thursday at her home in Rye Brook, N.Y. She was 88.
The cause was complications of Alzheimer's disease, her family said.
In "The Unexpected Mrs. Pollifax" (1966), the first novel in what would be a 14-book series, Mrs. Gilman introduces Emily Pollifax, a 60-ish New Jersey widow bored by the compulsory round of tea and good works. In search of adventure, she offers her services to the C.IA. - who, after all, is going to peg a suburban grandmother as a cold war secret agent? - and adventure she finds. In the course of the series, which concluded in 2000 with "Mrs. Pollifax Unveiled," she fetches up in Mexico, Turkey, Thailand, China, Morocco, Sicily and elsewhere.
Clever, lucky and naïvely intrepid, Mrs. Pollifax employs common sense and a little karate to rescue the kidnapped; aid the resistance (when you are a suburban lady spy, a fashionable hat is ideal for concealing forged passports); and engage in all manner of cheery deception (when doing business with a malefactor who is expecting a can of plutonium, a can of peaches makes an excellent if short-term substitute).
Reviewers sometimes quibbled about the improbability of the novels' basic premise. But the books proved popular with readers: in a genre in which women had long been young and sultry, Mrs. Pollifax, with her peril and petunias, made an irresistible, early feminist heroine.
The series was the basis of two movies, the feature film "Mrs. Pollifax - Spy" (1971), starring Rosalind Russell, and the telefilm "The Unexpected Mrs. Pollifax" (1999), starring Angela Lansbury. The Mystery Writers of America named Mrs. Gilman its 2010 Grand Master.
Dorothy Edith Gilman was born in New Brunswick, N.J., on June 25, 1923; she decided on a writing career when she was still a child. Planning to write and illustrate books for children, she studied at the Pennsylvania Academy of the Fine Arts. Under her married name, Dorothy Gilman Butters, she began publishing children's books in the late 1940s. Mrs. Gilman's marriage to Edgar A. Butters Jr. ended in divorce. She is survived by two sons, Christopher Butters and Jonathan Butters; and two grandchildren.
She was also the author of several nonseries novels for adults, among them "The Clairvoyant Countess" (1975), "Incident at Badamya" (1989) and "Kaleidoscope" (2002), and novels for young people including "Enchanted Caravan" (1949) and "The Bells of Freedom" (1963). By the seventh Mrs. Pollifax novel, "Mrs. Pollifax and the Hong Kong Buddha," published in 1985, Mrs. Gilman's heroine has remarried. But for the most part, she is quite content to leave her husband at home for the duration of the series as she gads about the world, a paladin packing peaches.
Valerie died peacefully on Thursday night, December 28, 2006 at the age of 66. She was the darling wife of William Oltarsh, and the beloved mother of Mark, Jennifer and Nicholas Oltarsh and playmate and grandmother of Morgan and Sydney Bilecek, and of doted upon grandson, Julius Oltarsh, and of cherished daughters-in-law Stephanie Foxman, and of Leslie Oltarsh, and of son-in-law, Harun Bilecek.
A graduate of Vassar College in the Class of 1961, she graduated from Bank Street College with a Masters Degree in Counseling, and then obtained a second Masters Degree in Social Work at Hunter College. Licensed as a Clinical Social Worker, she continued her education, and in 1987 was certified by the National Association for the Advancement of Psychoanalysis and the American Board for Accreditation and Certification with the title of Psychoanalyst.
She maintained a thriving private practice for thirty years until the end of her life. At the National Institute for the Psychotherapies (NIP), she was certified in 1987 as a Supervisor in Psychoanalysis and Comprehensive Psychotherapy. She then became the Co-Director of Curriculum for the Institute as well as a member of the Board of Directors. In 2006, she was honored by NIP for her distinguished service to the Institute. She was also on the Faculty and a Supervisor at the Fifth Avenue Center for Counseling and Psychotherapy. Her family and friends, patients, supervisees, students, and colleagues greatly appreciated her conscientious devotion, and selfless engagement.
Eleanor attended the Parson School of Design (without graduating). She married Robert G. Berman. They lived on Long Island, NY (Long Beach then Massapequa). She had one daughter, Roberta Gertrude; two grandchildren, Richard and Jennifer (me) Gentil; and three great-grandchildren, Benjamin, Jack and Katherine Sinex. Eleanor was well loved by her family and lived a long and pampered life. She died this January 31, 2011 at the age of 96 1/2.
My grandmother spoke fondly of her time at Cherry Lawn. Obviously, it was a very special school.
Isabel Medved died of natural causes at the Vernon Green Nursing Home in Vernon, Vermont on October 1, 2010. Isabel was the wife of Alphonse Medved (1910-2005), the former director of Cherry Lawn School from 1956 to 1972. She was the mother of CLS alumni Steve Medved (Class of 1958) and Chris Medved (Class of 1961). Isabel was 98 years old and resided in Putney, Vermont since 1980.
GOLDSTEIN--Howard E., April 23, 1931 - March 21, 2010. Howard Goldstein grew up in the liquor industry. His father and grandfather started Standard Food, a noted distributor of brands like Seagrams and Bacardi. Howard managed and built Standard Food Wholesalers which was sold to Herman Merinoff of Charmer. Later he started his own import company, Wellington, which he sold to Bell's Scotch. Howard had been an industry innovator with his numerous launches of successful brands like Finlandia Vodka, Aguardiente Crystal, Boucheron, Barbella (which is named for his wife Barbara and the Italian word Bella for pretty) and finally Hpnotiq Liqueur. Outside of his achievements, within the liquor industry, he is most known for his charitable activities. Howard was a vice president of the National Committee for the Prevention Child Abuse and was honored at the White House for his contributions. Anonymously he sent the children and parents of the local Ronald McDonald House to the circus every year. He is survived by his brother Stewart, his sister Rhona, his beloved wife Barbara, and his children Elizabeth with her husband Eric and daughter Josie and his son James with wife Rachel.
Anne Coleman Eyes, loving wife and caring mother and grandmother, died August 20, 2009 at St. Vincent's Hospital. Born in Stamford, Connecticut on November 30, 1928, she was the daughter of Wilgar and Patty Coleman of Darien, Connecticut. She attended Cherry Lawn School in Darien, prior to attending the University of Connecticut, where she graduated in 1950. She married Raymond Eyes in December of 1947.
His wheelchair was one obvious clue about who Jamie Lembeck was. His many friends would say it was also probably the most misleading.
"One of his famous quotes was, 'Talk to me for five minutes and my wheelchair will disappear,' " said Tony Billoni, one of his best friends. "Most people who knew him knew him for the man he was, and the things he did. He was a doer." Mr. Lembeck, a dogged advocate for the disabled and passionate music fan, died Tuesday in the former Main Street firehouse he pushed to have rebuilt to accommodate disabled tenants. He was 55.
Mr. Lembeck, determined to lead an active life despite not having the use of his limbs, "had a way of connecting with people almost immediately," Billoni said. That trait helped him attract "the most eclectic mix of friends I ever met," said another friend, former City Commissioner of Planning and Community Development Joe Ryan. A New York City native, Mr. Lembeck came to Buffalo to attend Buffalo State College, where he earned two degrees. While there, he combined his love for music and his advocacy to organize still-remembered dance marathons and raise money to fight muscular dystrophy.
A spinal tumor 20 years ago led to loss of mobility. Billoni said Mr. Lembeck aggressively took on the challenges of his changed circumstances. "I don't think he was ever at odds with the idea of being positive about life," he said. "To him, the perception that he was a scrappy go-getter before his [life in a wheelchair] may have remained with him the rest of his life." Mr. Lembeck frequently enlisted Ryan, who began using a wheelchair following a bicycling accident in 1995, to help remedy accessibility inequities. "That's his legacy," Ryan said. "If he saw something that could be done better for disabled people, he would try to get it done."
Mr. Lembeck, promotions coordinator for People Inc., worked in big and small ways to do that. He served as an accessibility consultant on HSBC Arena, Unitarian Universalist Church of Buffalo and Babeville, home to Hallwalls Contemporary Art Center, on whose board of directors he served for 10 years.
But countless people with disabilities found Mr. Lembeck a valuable source for information and resources. "We've lost a member of our family," said People Inc. CEO and President James Boles. "We'll miss him."
Music was a large part of Mr. Lembeck's life. Growing up in New York City in the late '60s and early '70s, it was Bob Dylan and Bruce Springsteen. In later years, he developed an affinity for the alternative country sounds of artists like Lucinda Williams and Gillian Welch. But his support for local music and local musicians was evident by his presence in the city's music venues. A memorial service is being planned.
— John F. Bonfatti, The Buffalo News
PAULA FAY LEVINE passed away Saturday, April 12 at National Park Medical Center in Hot Springs, AR. Ms. Levine was a prominent member of the Memphis Jewish community for many years and lived with her sister and brother-in-law, the late Mr. and Mrs. Harvey Yaffe of Memphis and their three children. She moved to Hot Springs, AR in the 1960s to start a career in education which she continued for 35 years until she was unable to continue teaching due to illness. Ms. Levine was the daughter of the late Mr. and Mrs. Ben Levine of Hot Springs, AR. Ms. Levine leaves two nephews and one niece, Dr. Sherwin Yaffe of Memphis, Dr. Barry Yaffe of Atlanta and Ms. Anet Silver of Jerusalem, Israel. She also leaves three great-nephews and six great-nieces. Funeral services were held at Anshei Sphard Cemetery, Sunday, April 13. To all who knew and loved Aunt Paula, she will be greatly missed. Canale Funeral Directors 901-452-6400
GLENS FALLS -- Claude Pines died Monday morning, Dec. 11, 2006, at Glens Falls Hospital, after a seven-month battle with leukemia. Born June 7, 1943, in Brooklyn, he was the second son of the late Dr. Bernard Pines and Charlotte Rachlin Pines, Esq.
Her daughter Genevieve Lili was born to Marilyn and John Hansen in 1983. For about 18 years George Connor, Marilyn and Gen have made their home together in Arden Park . On January 18, 2006, Marilyn died after a valiant two year struggle with lung cancer. Along with Gen and George, Marilyn is beloved by numerous friends in the community who will always miss her, as well as her brother, Marc Halevi who lives in Boston . The memory of her life and presence of her art will always be cherished.
Two poems and a painting by Marilyn Halevi
TOMALES BAY

We sit at the edge of tomorow,

Holding the last light of today,

As the rippled surface stretches to the incoming tide.

The moon is golden in our eyes,

Showing the pathway to the low tide at sunrise.

CONSTELLATION OF LOVE

Together we make a five pointed flower,

Each of your arms is a petal,

Your hands circle my stem.

Together we make a five pointed star.

Each of your arms is a beam of light,

Your hands touch my glowing center.

Together we make a constellation of love,

Each of your hearts is open,

Embracing my soul in prayer.
posted 10/23/2006
---
Carleigh M. Hoff - Class of 1967
Carleigh M. Hoff, age 55, lifelong artist/teacher/musician/writer/ dancer and remarkable friend to many, died Saturday evening, November 5, 2005 at home from complications of multiple myeloma cancer. She was surrounded by family and friends singing her on her journey with her own songs. She graduated from Scripps College and went on to attain a Masters in Design from UCLA. Her works in a wide spectrum of media first ranged from 3D environments, headdresses, and masks and shifted to costumes for dance, film, and theatre. She was later a librarian, and wrote and created children's literature and illustration. Her work most recently was in the realm of figurative sculpture. Residences throughout her life have included PA, NJ, TN, West Hollywood and Santa Barbara CA, Providence RI, East Hartford and Hamden CT. Her vast creative energies eventually wove together into doll art, for which she has won awards and had articles written. Many children and adults have been inspired over the years by her art classes and camps, and doll-making workshops. Much of Carleigh's figurative sculpture can be viewed at her website at greenspiritstudio.com. At 4:00 p.m. Sunday, November 13, 2005 there will be a celebration of Carleigh's life at the First Unitarian Church, 3701 Carlisle NE at Comanche. Following the service of remembrances and music will be a reception with food, music, and folk dancing. In lieu of flowers the family suggests donations be made to the humanitarian activities of someone close to Carleigh's heart, the spiritual leader and "hugging saint" known as Amma (see amma.org for more information). Checks may be sent to M.A. Center - PO Box 613 - San Ramon, CA. 94583. The family extends special gratitude for the extraordinary generosity and special projects provided by the people at Carleigh's last workplace, Sierra Peaks Corporation, and to the care from Vista Care hospice staff.
Check out Carleigh's website: http://www.greenspiritstudio.com/
---
Herbert S. Adler - Class of 1960
Undaunted by the vicissitudes of life, Herbert Adler flourished. He selflessly gave of himself to scores of friends, family members, coworkers and even random people he happened to meet in delis, dry cleaners, and fancy balls. His untimely passing at age 63, in December 2005, leaves a void that can only be filled by knowing how many people carry his love in their hearts forever. He was a prominent businessman, tireless philanthropist, and patron of the arts. The Adler family will try very hard to continue to live by his example. He is survived by his wife Susan, and daughters, Sloane E. Simon-Adler, and Margaret (Maggie) C. Adler.
Contributions may be sent to The Adler Family Fund for the History of Art at Williams College, c/o Diana Elvin, 75 Park Street, Williamstown, MA. 01267.
---
Additional information about Herb Adler:
Herbert was a principal at Halcyon Management Company since 1995. He began his professional career as an associate at Lehman Brothers, then served as assistant to the president of Koffman Family Interest, where he was responsible for distressed investments and workouts. From 1968 to 1976 he was a first vice president and treasurer of E.M. Warburg, Pincus & Co., where he specialized in private-equity transactions. He served as vice president and member of the executive committee of Hugo Neu & Sons, Inc., a family holding company, 1976-79.
From 1979 to 1991 he was principal and co-director of the national merger and acquisition department at KPMG Peat Marwick, where he also chaired its international merger & acquisition steering committee and leveraged-buyout committee. Before joining Halcyon he was a general partner of McFarland Dewey & Co., 1991-95, where he specialized in acquisitions and restructuring. He co-wrote "Guide to Acquisitions in the U.S"., and wrote numerous articles on acquisitions; he lectured in many countries and chaired or participated in merger and acquisition seminars in various U.S. cities.
An active supporter of Penn State University, he received the Alumni Award of Merit in 1992. He served Penn on the boards of overseers of Penn Design, the University Library, and on the board of Penn Alumni. He was past chair of The Penn Fund and Benjamin Franklin Society, and a member of the steering committee for The Campaign for Penn. As chair of the 25th Reunion gift committee, he raised the largest amount of money ever for a 25th Reunion gift to any university. A member of numerous cultural, scientific, and medical non-profit boards in both the U.S. and the U.K., he served as past president of the visiting committee at Williams College Museum of Arts and as director of the National Multiple Sclerosis Society (New York chapter); he was a trustee for the American Association of the Royal Academy Trust, the Marlborough College Foundation, and the American Friends of Winchester Cathedral. His collection of 18th-, 19th-, and 20th-century American works on paper has been exhibited in several American museums.
---
Albert Levitt Morse - Class of 1956
Albert Morse, an intellectual property lawyer for underground cartoonists, was many things: self-publisher of a pioneer book about tattoo art, collector of 17th and 18th century chastity belts and Oceanic sculpture, son of Man Ray's model of erotic photographs, a self-described voyeur, Bohemian and bon vivant.
He died last Sunday, January 22, 2006, after a long battle with kidney disease. He was 67, and lived for nearly four decades in Sausalito aboard a Larkspur ark houseboat called the Pickleweed.
Bald with a long flowing beard, ponytail and deep, dark eyes, Mr. Morse topped off his striking look with a flowing cape, hat and vintage Dunhill pipe. He could be simultaneously flamboyant and reclusive, hilarious and impatient, said his longtime companion, Christine Valenza. "Albert was someone really interesting to be around," she said.
"He was extroverted and introverted," said Michael Krasner, an attorney who worked for Mr. Morse. "He could be sophisticated and crass. He was a character."
For a man so clearly eccentric, he had the most proper of childhoods. He was born in Manhattan and raised in Great Neck, Long Island. His parents were filthy rich, courtesy of his grandfather, Adolph Levitt, who reportedly made $25 million a year during the 1920s and 1930s, selling his patented automatic doughnut machines to bakeries, including Krispy Kreme.
The family's car was chauffeur-driven, and its vast collection of Japanese erotic art was displayed at the Metropolitan Museum of Art in New York. Young Albert attended prep schools throughout New England, including the progressive Cherry Lawn School in Darien, Conn. Upon graduation from high school in 1956, Mr. Morse attended Boston University for both his bachelor's and law degrees. He earned his law degree in 1963 and practiced law in the Boston for about five years while living on Beacon Hill.
Susan Beskind, a younger cousin, said that his apartment was dark but simply and elegantly furnished with antiques, as befitted someone of money. He taught her how to eat lobster during one visit and then, to her surprise, jumped on an old motorcycle and took her on a wild ride through Harvard Square. Even in his youth, Mr. Morse was an enigma.
In 1968, he moved to San Francisco. He studied for the California Bar at the nudist section of Muir Beach, Valenza said, and joined the law firm of Rohann and Stepanian, at 819 Eddy St., where Michael Stepanian, a law school buddy, was already making a name defending such clients as the Grateful Dead in drug cases. The firm's clientele included such underground comics as R. Crumb and Art Spiegelman, and Mr. Morse developed an expertise in copyright and trademark law.
After a few years, Mr. Morse moved to another office in the building and started his own law practice, with Crumb as his major client. He hired attorney Krasner to help him. Crumb's "Keep on Truckin' " big-footed character had become an icon of early 1970s counterculture, and the firm was busy suing manufacturers, distributors and retailers who used the comic's image without permission or royalties.
With the fees Crumb paid him, Mr. Morse was able to work mostly pro bono for other, less successful comic illustrators, Krasner said, often accepting artwork in lieu of payment. Many were so grateful they made him a character in their strips. Mr. Morse compiled these strips and created a book called "Morse's Funnies."
While working with cartoonists, he noticed a similarity in their art with that of tattoo artists. Mr. Morse had been collecting postcards, posters and photographs of carnival folks and circus freaks for years, so he decided to photograph and write a book about them. He found tattoos both fascinating and appalling, Valenza said.
At the time, tattoos were still mostly found only on bikers, sailors and the like. Publishing houses told him there was no mainstream interest in tattoos, so in 1977 Mr. Morse published "The Tattooists" himself. The photographs were also displayed in the Oakland Museum and at the Pompidou Center in Paris.
Married briefly in his 40s, he met Valenza after answering a personal ad in the Pacific Sun, a free paper in Marin County. They were companions for 10 years, though for the last five he suffered from renal failure and was on dialysis. For a man who insisted on being in control, this sense of helplessness infuriated and saddened him, she said, making him withdraw more and more from his beloved jaunts through Marin and San Francisco. Around the holidays, he terminated his treatment.
A celebration of his life, including a show of his various collections, will be held within the next two months.
---
Nora Margaret Ellis - Class of 1970
Nora died at her home in Oakland, CA on December 3, 2005, after a 23 year battle against breast cancer. She was 54 years old. Nora was one of the longest term survivors of metastatic breast cancer being treated at the Alta Bates Summit Comprehensive Cancer Center in Berkeley.
Nora was born in Washington, D.C. and was a graduate of Grinnell College in Iowa. She returned to Washington, D.C. after college and worked for the American Psychological Association before moving to San Francisco. She was hired by the State Bar of California where she soon became the director of the California Young Lawyers Association and the Conference of Delegates.
Nora will be remembered by many as a person whose wit and wisdom helped teach them to listen to their inner self as they too fought their cancers. She would find time to talk with patients who had questions or fears about treatments that she herself had gone through. Her spirit, knowledge and caring helped so many others understand their treatment options and what they might expect as a positive or perhaps a not so positive result. She helped many people understand and believe that they had to be active participants in choosing and in some cases directing their treatments. Nora made so many of us complete. She loved her family and friends, her pets, her garden and all things in nature. Her life was an inspiration to her family, friends and those lucky enough to know her.
Someone asked me if Nora knew what a positive effect she had on so many people. To Nora it was just the way a person lived life. You gave what you could. . . In Nora's case her gifts to us were enormous.
Nora is survived by her husband, Dick Nishimoto and their son, Christopher Nishimoto both of Oakland, CA; her brother, Joseph J. Ellis of Amherst, MA; her sister, Judith Ellis of Arlington, VA and numerous aunts, uncles, nieces and nephews. A celebration of Nora's life will be held on Saturday, January 14, 2006 at 10:30 a.m. at the First Unitarian Church of Oakland, 685 14th Street at Castro in Oakland, CA. In lieu of flowers, donations may be made to your favorite charity in Nora's memory.
---
Dr Jonathan Amsel - Class of 1958
September 7, 1940 - November 8, 2005
Dr. Jonathan Amsel died at Princeton Hospital on November 8, 2005 of pneumonia following a long struggle with chronic lymphocytic leukemia.
Born in New York City, he earned a Bachelor degree in Political Science and Economics, from Grinnell College. He earned his Master of Science degree in Administrative Medicine, from Columbia University in 1969 and his Doctor of Science degree in Epidemiology and Human Genetics, from The John Hopkins University in 1975.
Jon's career took him on many paths. In 1975 he joined the University Of Illinois, School Of Public Health, in Chicago, IL as Assistant Professor of Epidemiology and Human Genetics. In 1979 he moved on to the University of Pennsylvania, School of Medicine where in 1983 he was named Chair/Graduate Program in Epidemiology.
While Jon enjoyed his university teaching experience, his career interests moved him into the corporate word. In 1984, he joined the American Petroleum Institute as Staff Epidemiologist. His responsibilities at API involved many areas of occupational epidemiology where he developed a specialty and extensive experience in research within the chemical and synthetic fiber industries.
In 1987 Jon began work at Owens-Corning Fiberglas Corp as Corporate Epidemiologist, Environmental Health & Safety where he successfully implemented a corporate-wide Epidemiology Surveillance Program. In 1991 Hoechst Celanese Corporation, in Warren, NJ recruited Jon as Director-Epidemiology, Health Sciences at which time he moved to Princeton. At Hoechst he successfully completed major epidemiology studies to measure employee health and ensure compliance with state and federal regulations. In 1999 Jon founded his own consulting company Epidemiology Associates of Princeton which he continued until his death. During his career he published over 30 papers in the peer-reviewed scientific literature.
Jon's interests were wide and varied and encompassed all aspects of the world of art: some of his special passions were American furniture, antique maps and modern art, oriental rugs and symphonic music. He had an avid interest in wine as witnessed by his extensive wine cellar. He loved travel, going to museums, talking to all kinds of people, a good story, all cats (especially Abyssinians) and all women. Simply put, Jon vastly enjoyed his life. Above all, and in every aspect of his life, Jon was a scrupulously passionate person of rare intellectual integrity. Despite his scholarly exterior he was a warm and loyal friend whose sterling qualities will not be forgotten.
He is survived by his loving wife, Diane, his daughter Ruth Emerson and grand daughter Harper Grace Emerson of Venice California and his brother Christopher of Old Westbury Long Island NY.
---
Joel Dirlam, Class of 1932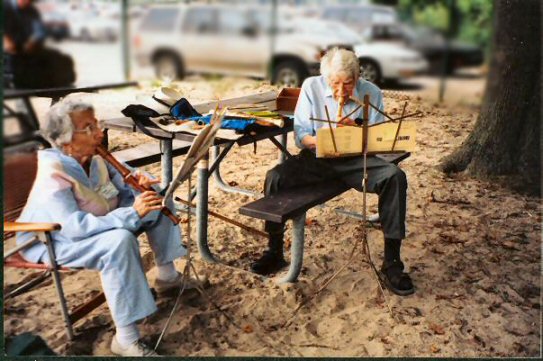 (Joel Dirlam and Sonya Turitz Shopic play recorders together at the 2003 CLS reunion, after a 70 year hiatus!)

Joel Baxter Dirlam, formerly of Mansfield, Ohio, died at the age of 90 on December 1, 2005 near his present
home in Kingston, Rhode Island.
The son of H. Kenneth Dirlam and Reba Baxter Dirlam, Professor Dirlam was born in Mansfield, Ohio on Aug 26, 1915. Professor Dirlam was educated at Yale from which he received a Doctorate in Economics in 1938, after a stint in Washington, DC at the Securities and Exchange Commission. Professor Dirlam spent two years in the Army in France and German during World War II. He was a professor of economics successively at Lincoln University in Pennsylvania, Cornell University, Connecticut College for Women, the University of Connecticut, Michigan State, and the University of Rhode Island.
He was also a frequent guest lecturer at the University of Aix en Provence in France and an authority on the economics the former Yugoslavia, a country which he loved. Further, he was a consultant for the Brookings Institute, published several books on economics and spent one year in Jordan as an economic advisor to the king of that country on the development of its economy.
After official retirement, Professor Dirlam maintained a lively interest in his field, continuing as a consultant on several fronts, including the New England fishing industry. Professor Dirlam had a lifelong interest in the outdoors; until his death he was an avid gardener, kept bees, and was a staunch supporter of many environmental causes. Into his eighties he enjoyed hiking locally and in Great Britain. Professor Dirlam loved music, and played the recorder in informal ensembles with friends throughout the years.
In 1941 Mr. Dirlam married Barbara Rowland of Newport, Rhode Island, who died in 2001 after nearly 60 years of marriage. He is survived by three daughters; Hilary Dirlam, Pramada Kislela, and Daphne Dirlam; by four grandchildren, and by two great-grandchildren. He also leaves cousins in Mansfield, Ohio and in England.
There will be a memorial gathering for Joel Dirlam at the University Club in the URI campus at 9:00 AM Saturday, December 10, at 9:00 AM. In lieu of flowers, the family suggestions that donations be made to UNICEF or to Washington County Hospice.
Dear friends,
Joel was recovering well from his heart surgery, but suffered a stroke and died very quickly on Thursday night. During his last days he was very much his old self and looking forward to getting home and getting back to work. He was still very interested in current affairs and liked to have the paper read to him. He enjoyed many visits from friends and family, including one from one of his oldest friends, Fred Kahn, and his two great grandchildren Thor and Fiona. We¹d like to thank all of you for your friendship and sympathy.
The Dirlam Family
---
Cindy Meyerson Crane, Class of 1974
Cindy Meyerson Crane - 48, of Warsaw, Indiana, formerly of Stamford, passed away on Nov. 5, 2005.
Mrs. Crane was born in the Bronx, NY Mar. 12, 1957 to Roslyn Meyerson Taub of Delray Beach, FL and to the late Merton Meyerson.
A loving wife and mother, she is survived by her husband Edward Crane, and four children, Heather 28, Thomas 25, Taylor 16, Hannah 13. She is also survived by her brother Lewis Meyerson (CLS 72) of Shelton, CT and many, many friends and extended families.
Cindy attended Franklin School, Dolan Jr. High School, Rippowam High School and The Cherry Lawn School in Darien.
Memorial services and burial will be held in Delray Beach, FL on Wednesday Nov. 9 or Thursday Nov. 10, 2005.
She was taken way too soon.
Memorial Contributions can be made to:
Cindy Crane Dance Scholarship Memorial
c/o Colliers School of Dance
Husky Trail
Warsaw, IN 46580
---
Alphonse Anthony Medved
Alphonse Anthony (Al) Medved, director of Cherry Lawn School from 1956 to 1972, died September 10 of natural causes at the Vernon Green Nursing Home in Vernon, Vermont. He was 95. He was a resident of Putney, Vermont since 1980.
Mr. Medved was born in 1910 in Schonstein, Slovenia (then part of Austria). His family immigrated to Milwaukee, Wisconsin in 1912. He was a graduate of the University of Wisconsin-Madison, where he played fullback on the Wisconsin Badgers football team. He was also a graduate of Colgate Rochester Divinity School.
He held administrative positions in national and international organizations, including director of resident training for the National Youth Administration for New York State; assistant director of the National Baptist Convention Board of Education; and associate director of the United Nations Relief and Rehabilitation Administration Middle East Refugee Program, responsible for the welfare of 30,000 Greek and Balkan refugees temporarily resettled to northern Egypt during World War II.
He was a co-founder, vice-president and general manager of Tour-Inns, Inc., one of the nation's first successful motel chains.
He was the author of three historical novels: The Burning Spring; The Black Panther; J of K, Judah of Kerioth; an epic poem Elul, and hundreds of poems published in literary journals.
Survivors include his wife of 73 years, Isabel Margaret MacFarlane; his sons, Stephen Medved of Putney, and Christopher Medved of Gainesville, Florida; four grandchildren; and three great-grandchildren.
posted September 12, 2005
---
Theodore Baumgold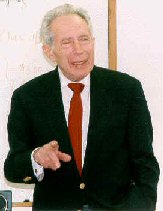 Long time Cherry Lawn Trustee, and father of four CLS alumni, Theodore 'Ted' Baumgold, age 91, died at his home in Stamford, CT. He served in the Jedberg Group of the Office of Strategic Services (OSS) during W.W. II. He was a businessman, and was also driven to play, lecture, collect, read, discuss and conduct classical music. Ted lectured on music and conducted orchestras at the 92nd Street Y, the Waverly Center in New Canaan, CT, and the Founders Hall in Ridgefield, CT. He is survived by his wife Tamar, children Shula, Jesse, Dina Farhi, and Martin, seven grandchildren, his sister Grace Dello Joio , niece Vicki Dello Joio, and other nieces, nephews and cousins.
A celebration of his life will be held in September at the 92nd Street Y, in New York City. Memorial contributions may be made to the 92nd Street Y, Senior Adults, 1395 Lexington Avenue, New York, New York, 10128. Burial was private.
A few words about Ted, by Hank Gans, CLS '67
If anyone has a special memory, or anecdote about Ted that they would like to share with us, please email them to mikemanners@cherrylawnschool.org
posted June 29, 2005
---
Dr. Vivienne Eisner Margolis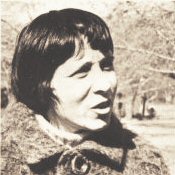 Dearest CLS Family, Dr. Vivienne Eisner Margolis passed away last evening Wednesday, February 16th with Family and Friends around Her, quietly and comfortably at home which was her wish, there will be no service as Dr. V donated Her body to science...She was a political activist, Pychology therapist in private practice, ceramic sculptor, jewelry maker, author, mother and grandmother, and sooo much more!!! i miss Her with every breath of my being, i feel very fortunate to have had a special bond with this beautiful talented great individual!!! We can all be certain that somebody "up There" likes us.
Sincerely and with love, june alice kaplan, class of '69. <jucasso@optonline.net>
Thursday, February 17, 2005 at 19:07:51 (EST)
---
Richard J. Youdin, CLS 1932
Richard J. Youdin, CLS 1932, died at his home in Southbury CT on April 13, 2002 following a valiant struggle against pulmonary fibrosis. He was Harvard College class of 1936, and also studied at the Sorbonne and the American University . He served in the State Department during WWII in North Africa and Washington , DC , lived in Geneva , Switzerland from 1948 – 1952 with his wife and two young sons and served with various UN agencies until 1954 or so. He spent the final years of his working life as the Director of Product Planning for the Longines-Wittnauer Watch Company. Following his retirement in 1976, he became active in civic affairs at Heritage Village and the Town of Southbury . He is survived by his wife Margaret Youdin, three children Michael Youdin, Peter Youdin and Elizabeth Youdin Gill and by three grandchildren Andrew Youdin, Christopher Gill and Suzanne Gill.
He frequently regaled us with stories of Cherry Lawn, always making it sound like a fabulous place.
Elizabeth Youdin Gill
---
Margaret (Peggy) Voss, class of 1932
Word has reached us that Peggy Voss, Cherry Lawn Class of 1932 died July 5, 2004 after suffering a stroke.
---
Paul Gaer, class of 1947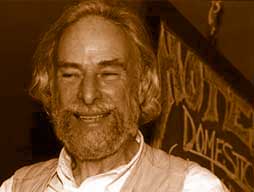 Hello, Clearing my desk, I see that I have a postcard about the annual Cherry Lawn get-together, addressed to my husband Paul Gaer. Paul passed away un-expectedly November 16, 2003 whilst on vacation in London. He suffered two heart attacks within two days. He spoke so lovingly of Cherry Lawn, especially Basil Burwell, whom he clearly adored. Cherry Lawn laid the foundation for my husband's life, and he created large families wherever he went. He had a wonderful life, became a screenwriter, and an exceptional painter, and most of all, a dear and loving friend to so many who were devastated by his passing. Paul's sister Gay Gaer-Luce also attended Cherry Lawn, I imagine 1944 - 1945 or thereabouts. I would love to be a fly on the wall at your re-union. Have a grand time.
Best wishes, Jacqueline Gaer
---
Bradshaw Heaney, class of 1972
Word has reached us that Brad Heaney died in a fire at his shop
in San Luis Obispo, California, on April 26th, 2004. Brad will
be missed greatly by all who knew and loved him.
Brad was brought up in Wilton, Conn. and followed his family to California in the mid-1970s. He lived in San Luis Obispo for approximately 27 years. He was a licensed general contractor and designer, specializing in exclusive remodels of custom homes.
Brad was tragically killed by a fire in the shop he rented. The shop, now reduced to a few metal walls and charred timbers was where he began his hobby, restoring classic European racing cars. He was called the "restoration guru" by the men he helped to perfect their classic cars. Many creative people in the community flocked around him to collaborate on projects and combine their talents. The shop was where his heart was.
Bradshaw was generous, wildly funny and inspirational, and an undaunted perfectionist in all his work. The shop was where he built beautiful furniture, designed lighting systems and created art from woods, copper, wrought iron, glass and many other materials. The shop was where he exercised his soul. Some of us are lucky to have a piece of his work to keep close to us as we grieve his loss. Bradshaw will be missed by those whose hearts he touched. His death was too brutal for such a dear, gentle man.
Bradshaw is survived by his mother Joanne of Los Osos; sister Robin of Los Osos; cousin Scott Prentis and family of San Luis Obispo; and other relatives as far away as Scotland.
In lieu of flowers, the family requests that donations be made in Bradshaw's behalf to Transitions-Mental Health Association at P.O. Box 15408, San Luis Obispo, CA 93406.
Cards may be sent to Brad's mother:
Joan Heaney
1570 11th St.
Los Osos, California 93402


---
Tanya (Bogoslovsky) Wood And Leonard Wood
CHARLESTON, Illinois -- Tanya Wood and Leonard Wood of Charleston, passed away Saturday, March 13, 2004 as a result of an automobile accident east of Charleston. Tanya was born August 9, 1926 in New York, New York, daughter of Boris and Christina Stael von Holstein Bogoslovsky. Leonard was born January 1, 1923, in Utica, Pennsylvania, son of John B. and Ethel Boughner Wood. They were married July 19, 1952. Surviving are two sons, Anthony C. Wood of New York, New York and John M. Wood of Peoria, Illinois; and one daughter, Sarah Ishu of Landgrove, Vermont. Six grandchildren, and Leonard's sister, Mary Margaret Harper of California, also survive. They were preceded in death by one son, Stephen Jeffrey Wood and Leonard's brother, John B. Wood, Jr. Together they owned the Lincoln Book Store and the Alley Cat Theatre. Tanya, a 1943 graduate of The Cherry Lawn School in Darien, Connecticut, received her schooling at Smith College in Massachusetts and the Neighborhood Playhouse in New York City. Leonard received his degrees at State Teachers College at Slippery Rock, PA, and the University of Pennsylvania. Tanya was active with the Coles County League of Women Voters, the Coles County Historical Society, and the Democratic Party. Leonard retired as a Professor from Eastern Illinois University. In addition to being active with the Coles County Historical Society and the Democratic Party, he was a textbook author and a Fulbright Scholar. He also served his country in the U.S. Navy during World War II. There will be a celebration of Tanya's and Leonard's lives, Saturday, March 20, 2004, time and place to be announced. The Harper-Swickard Funeral Home is assisting the family with arrangements. Memorials in their honor may be made to MoveOn.org or Drayton Hall, 3380 Ashley River Road, Charleston, S.C. 29414
---
Robert L. Cosby Sr.
"
"Cosby taught and served as the assistant director for the
Upward Bound Program
at the former Cherry Lawn School in Darien."
February 26, 2004

Robert L. Cosby Sr., 78, the first African-American teacher at Brunswick School, and a mentor, coach, and decorated career soldier, died Tuesday, Feb. 24, while playing basketball in the Lower School gymnasium with several of his closest faculty friends. The South Norwalk resident died from a heart attack, according to his family.
"Brunswick School will be a different place without Robert Cosby," school officials said in a statement released yesterday. "We grieve the passing of a man who could be considered in many ways the 'soul' of Brunswick."
Born May 24, 1925, in Aliquippa, Pa., he was a son of the late Eugene and Essie Mae Cosby. A graduate of Roosevelt University in Chicago and Boston College, he also studied at the University of Heidelberg in Germany. Cosby served with one of the first integrated Military Honor Guards, under Gen. Thomas D. Handy. He served at the end of World War II as Honor Guard for the Nuremberg Trials. He was also the first African-American first sergeant to serve in the U.S. Army's 82nd Airborne Division. During his military career he was an educator in ROTC at Virginia State University and an instructor at the Military Academy at West Point. He was a decorated veteran, having served in three wars. In all, he was active in four military theaters: in Europe during World War II, in Korea, Panama and in Vietnam. He served two tours of duty in Vietnam, where he saw combat as a Green Beret and Special Forces.
Cosby returned to the United States in 1968 and served as a part-time trainer for the Chicago Blackhawks professional hockey team. He also worked as a scout for the New York Jets affiliated semi-pro team. After a brief stint in insurance and mutual-fund industry, he returned to his first passion -- teaching.
Cosby taught and served as the assistant director for the Upward Bound Program at the former Cherry Lawn School in Darien.
A teacher of history, Cosby arrived at Brunswick in 1970. Later he taught mathematics. He was a mentor and coach of football, track, basketball, wrestling, and baseball. "He is remembered by several generations of students from first through twelfth grades at Brunswick School," his family said. "During his long careers in both the military and academia, he dedicated himself to molding human character and spirit, and striving for excellence, all while dismantling barriers, be they of poverty, privilege, racism or social," his family said.
In 1976, members of Brunswick's senior class dedicated their yearbook to Cosby, citing his "deep consideration for others and his great openness to all." Another well-deserved honor came in 1993 when he became the first recipient of the John F. Otto Award, an annual honor dedicated to those faculty members with the courage to pursue their individual vision with honesty and integrity so as to earn the appreciation of their critics and the loyalty of their peers, school officials said.
In the mid-1980's, Cosby took on a new role, as the Lower School physical education teacher. In 2001, the Cosby Weight Room at the Sampson Fieldhouse was named after him to pay tribute to his more than 30 years as a teacher, coach, trainer and mentor.
"For over three decades he has brought kindness to the entire Brunswick community, asking for nothing in return. We have truly been blessed to know him," school officials said.
He is survived by two daughters, Renata Cosby of Bern, Switzerland, and Diana Willier of Munich, Germany; two sons, Robert L. Cosby Jr. of Germantown, Md., and Walter Cosby of Richmond, Va.; two sisters, Edna Rembert of Aliquippa, and Lorraine Wilson of Jacksonville, Fla.; a brother, Eugene Cosby of Aliquippa; and two grandchildren; .
A celebration of his life will be held at 3 p.m. tomorrow at Brunswick Upper School, Burke Gymnasium, 100 Mayer Ave., Greenwich.
Brunswick School asks that visitors park at one of the following places that have made their lots available for the afternoon: The Women's Club, 89 Maple Ave.; the Second Congregational Church, corner of Maple and E. Putnam Ave.; or at Greenwich Academy, 200 Maple Ave.
A memorial service will be held at 11 a.m. Tuesday, March 2, at Ascension Church, 630 Sligo Ave., Silver Spring, Md.
A graveside service and burial with full military honors will be held on Wednesday, March 3, at Arlington National Cemetery in Arlington, Va. All are welcome to attend. In lieu of flowers, memorial donations may be made to Brunswick School to establish the Robert Cosby Scholarship Fund, 101 Mayer Ave., Greenwich, CT 06830.
---
Anna J. Upton, "Uppie" passes away
Uppie was probably the oldest living Cherry Lawner. She was employed at the school for many years. She was loved and remembered by many. We have just received the following from her daughter, Emily, who attended Cherry Lawn as a student:
It is with sadness that I am informing you of the death of my mother, known as Uppie, to most of you. Mother passed away peacefully on the 14th of November, 2003 at the age of 97. Shortly before her death we were talking of the "days at Cherry Lawn" and of the fond memories she had of a time long ago. Mom was so very pleased that I had made contact with many of you during this past year. Not only did she remember you , she reminded me that we weren't always well behaved. Imagine! Mom's wish was to will her body to Albany Medical College and to have a memorial service which we did on December 22, 2003. That day the Glens Falls Post Star had a lovely tribute to her, and to her life working with children. My sincere thanks to all of you who asked me to pass on messages to her.
---
Cherry Lawn Mourns Passing of
Herbert Goldfrank
We have learned that Herbert Goldfrank, nephew of school co-founder Fred Goldfrank, has passed away at age 92. As a graduate of the class of 1925, Herb was our oldest known alumnus. Herb was kind enough to make a significant contribution to this Web page by preparing comments about Cherry Lawn's early history and his remembrances of his uncle Fred. See the "School History" section of the Web page. Herb also attended the 1997 and 1999 reunions. His remarks from the 1999 reunion can be found in the "1999 CLS Reunion" section of the Web page.
Unfortunately, Herbert's wife, Helen, a well-known author of children's books under the pen name, Helen Kay, and a good friend of author Lillian Hellman, also passed away last year at age 88.
---
Kenneth Silver, Teacher, Has Passed Away
We also are sad to report that former Cherry Lawn English teacher, Kenneth Silver, a friend of the Goldfranks, died January 21st after a sudden, short illness. He was 86, and recently spoke with great fondness of his teaching at Cherry Lawn and living on campus.
Ken graduated from Johns Hopkins University in 1938, teaching English for two years at the Ethical Culture Fieldston School in Riverdale (Bronx) in New York City, where he had been a grateful graduate, on a scholarship (grades 4 through 12, thanks in part to his step-mother's brother, Dr. David Beck, head of Fieldston's medical infirmary, and personal physician to Felix Adler, the founder of the Ethical Culture Society.) After serving four years in the Army in World War II, he received his Masters at Columbia University, and later worked in educational filmstrips for Curriculum Films (Long Island City, later Mamaroneck, NY), and for 26 years was English professor at Orange County Community College in Middletown, New York, where he headed the English Department for a time. In the Army, he had met Captain Janet Nash of the first Women's Army Corp (WAC). They were married in 1947 by Ethical Culture's Algernon D. Black. In 1951 they helped build their house (with architect David Henken) in Usonia, a new, progressive community in Pleasantville, New York (Westchester County), founded in 1944 by architect Frank Lloyd Wright.
---
Death of Sue Figarsky Weintraub Sorrows Classmates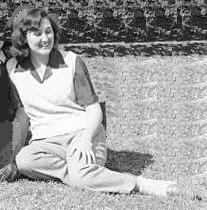 We must sadly report the passing of Sue Figarsky Weintraub, class of 1949. She was born in 1931 and died on her birthday, December 17th of this year, 2002.
She was a wonderful person, fun-loving, natural, adventurous, and warm. She leaves five adult children and three grandchildren. They all adored her. She is terribly missed.
---
Cherry Lawn Mourns Passing of Trustee
Clarice Strasser
Clarice A. Strasser, wife of the late Roger J. Strasser (student, teacher, trustee at Cherry Lawn), mother of Joan Strasser, '59, Karen Holzman and Fred Strasser died on April 23, 2002 in Stamford, Connecticut of cancer at the age of 91. Mrs. Strasser served with her husband on the Board of Trustees of Cherry Lawn for many years. She also directed a summer camp on the school grounds between 1947-59, which was for two years a boarding camp for parents and children, then for ten years a day camp serving over one hundred children of the local community yearly. Mrs. Strasser did this without pay, and all proceeds from the camp went to help support the school.
During the '97 reunion, which she attended, many alumni asked her if there was a written history of the school. There was not. Mrs. Strasser spent the following two years writing one. It was a Herculean endeavor for a woman of 87 who had never published anything before. She called it "Cherry Lawn-My Memoir", completed it's writing and publication, and had it ready to pass out at the '99 reunion. Many alumni have requested and received copies since. During the last weeks of Mrs. Strasser's life, an alumni association representative sent her copies of many recently received emails expressing appreciation for her book. She was delighted listening to the many messages, and having heard them commented, "I'm glad I wrote that book." Thank you to all who expressed appreciation.
My mother was a remarkable woman who will be missed by an extaordinary number of devoted friends and family.
Joan Strasser, Class of 1959
---
Neil Stuart Auerbach, Class of 1967
It is with great sorrow that we inform you that, Neil Stuart Auerbach, Class of 1967, passed away on April 20, 1996 from Colon Cancer. He left behind two daughters, Ilyse and Marley Auerbach, and his wife, Jane Anne Auerbach.
Neil graduated Rutgers University with a Bachelor of Arts in Psychology. He then went on to graduate from the Culinary Institute of American in Hyde Park, New York. He is still very much missed.
---
---
We wish to acknowledge the recent passing of three significant figures, each from a different area of endeaver: physics, history, and psychology.
---
Peter Franken, who graduate from CLS in 1944, died on March 11, 1999.
Professor Franken was the first recipient in 1965 of the Cherry Lawn Trustees' Award Medal in honor of a distinguished alumnus.
We refer you to the following obituary note for a summary of his outstanding accomplishments.
---
David Van Tassel, who graduated from CLS in 1945, died on June 3, 2000. He had a very notable career as an historian.
Professor Van Tassel was the second recipient in 1966 of the Cherry Lawn Trustees' Award Medal in honor of a distinguished alumnus.
We refer you to the following obituary note for a summary of his outstanding accomplishments.
---
Ernst Bulova, who for many years served as a school psychologist at Cherry Lawn, died on January 11, 2001 at the age of 98.
Dr. Bulova is perhaps best known as the founder of Buck's Rock Work Camp (later changed to Buck's Rock Creative Camp), which followed the teachings of Maria Montessori, the educational theorist who believed work could be both play and a rich learning experience.
We refer you to his "Good Bye" letter to the Buck's Rock community.
---
---
Theodore Strongin, Class of 1936
We regret to inform you of the passing of Theodore Strongin at around midnight the 25th of November, 1998 in North Carolina. Born in 1918, he graduated Cherry Lawn in 1936 and later became the Music Critic for the New York Times before he retired. In 1967, Mr. Strongin was given the Cherry Lawn School Trustees Medal at that year's commencement ceremonies.
His son, Daniel, tells us that "Teddy was a truly cultured man, without cultural pretensions. He truly loved any and all forms of genuine human expression."
In keeping with his wishes to avoid a fuss but to offer a tribute to his finer points, we ask that you consider the following tribute:
In this ending season of the year, grab some good friends, play your favorite music, whatever it may be, tell the warmest, most wonderful, funniest story from your personal experience.
The camaraderie and laughter will be his tribute.
---
Lloyd Bridges
We regret to report the passing of the well known actor and former Cherry Lawn drama teacher Lloyd Bridges on March 10, 1998 at age 85. Mr. Bridges, father of actor sons Beau and Jeff, was a colleague and longtime family friend of Basil Burwell.
---
Dom Mastrapasqua
We also have learned of the recent passing of Dom Mastrapasqua, who was Dean of Students at Cherry Lawn in 1964. We have no details.
---
Art Tuller
We have learned that Art Tuller died several years ago of a heart attack. Art was a very popular teacher during his Cherry Lawn days. After the school closed, Art returned to his previous teaching job overseas, and that's where he was stricken.
---
Basil Burwell
We are sad to report the passing of Basil Burwell on August 27, 1997 from complications following a serious heart attack. He was 85 years old. A brief biographical sketch of Bazz's career is provided. We also suggest that you read Bazz's letter to all Cherry Lawners that was read at the Reunion last summer. He will be missed.
---
---
---
---
---